YUMMY Tingles
Regular price
$38.00 USD
Sale price
$38.00 USD
Unit price
per
THE SWEET SMELL OF YOUR CHILDHOOD
MILKY - COMFORTING - DELICIOUS
The unique delicacies of your childhood are revealed in a whirlwind of familiar scents. You melt with pleasure in this torrent of sugar and beloved milk, while dopamine transports you into a fairy tale.

Top notes : Butter - Hot Milk
Middle notes : French Toast - Caramel
Base notes : Vanilla
Reminiscent and wearable at the same time, our fragrances are faithful reproductions of powerful and timeless olfactory memories.

Let yourself be carried away on a transcendent olfactory and memorial journey.

SENSATIONS

Discover our binaural videos associated with our fragrances, and enjoy a wonderful sensory, olfactory and auditory ASMR experience.

Relax, close your eyes and breathe...

MADE IN FRANCE

Our high-quality Eau de Parfums are made in the French region of Grasse, the perfume capital of the world.

Eco-friendly.

Vegan & cruelty free.
INGREDIENTS : ALCOHOL DENAT., PARFUM (FRAGRANCE), AQUA (WATER).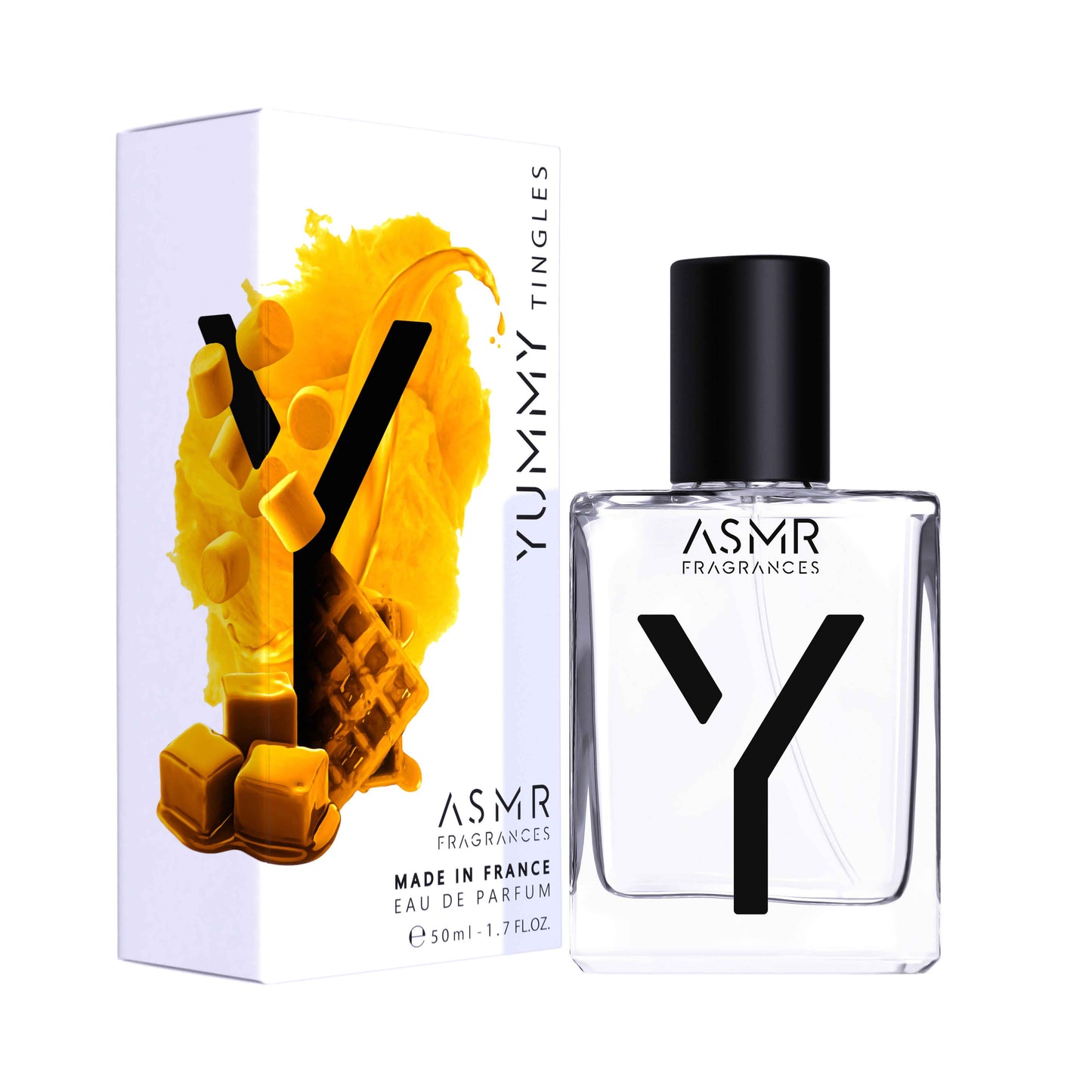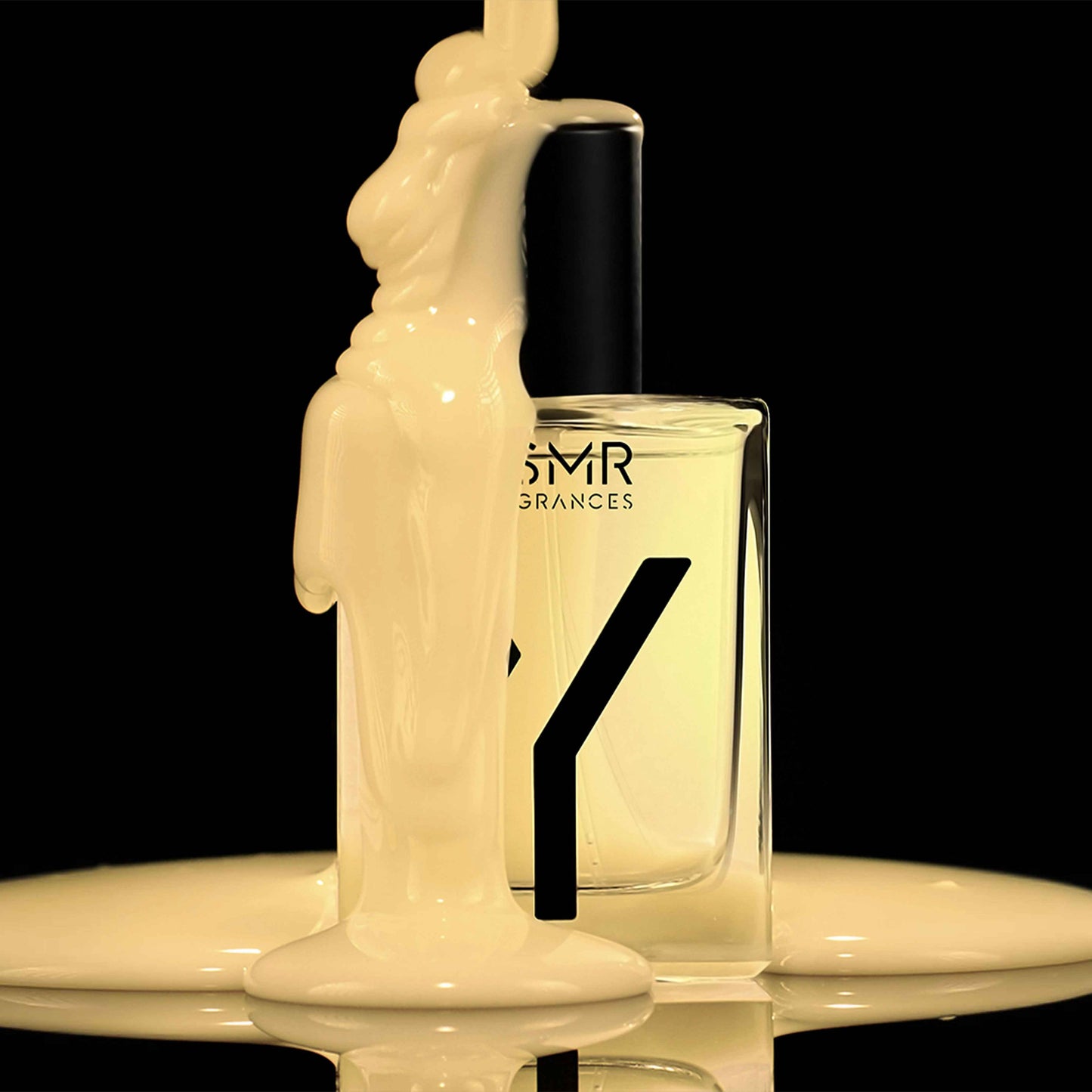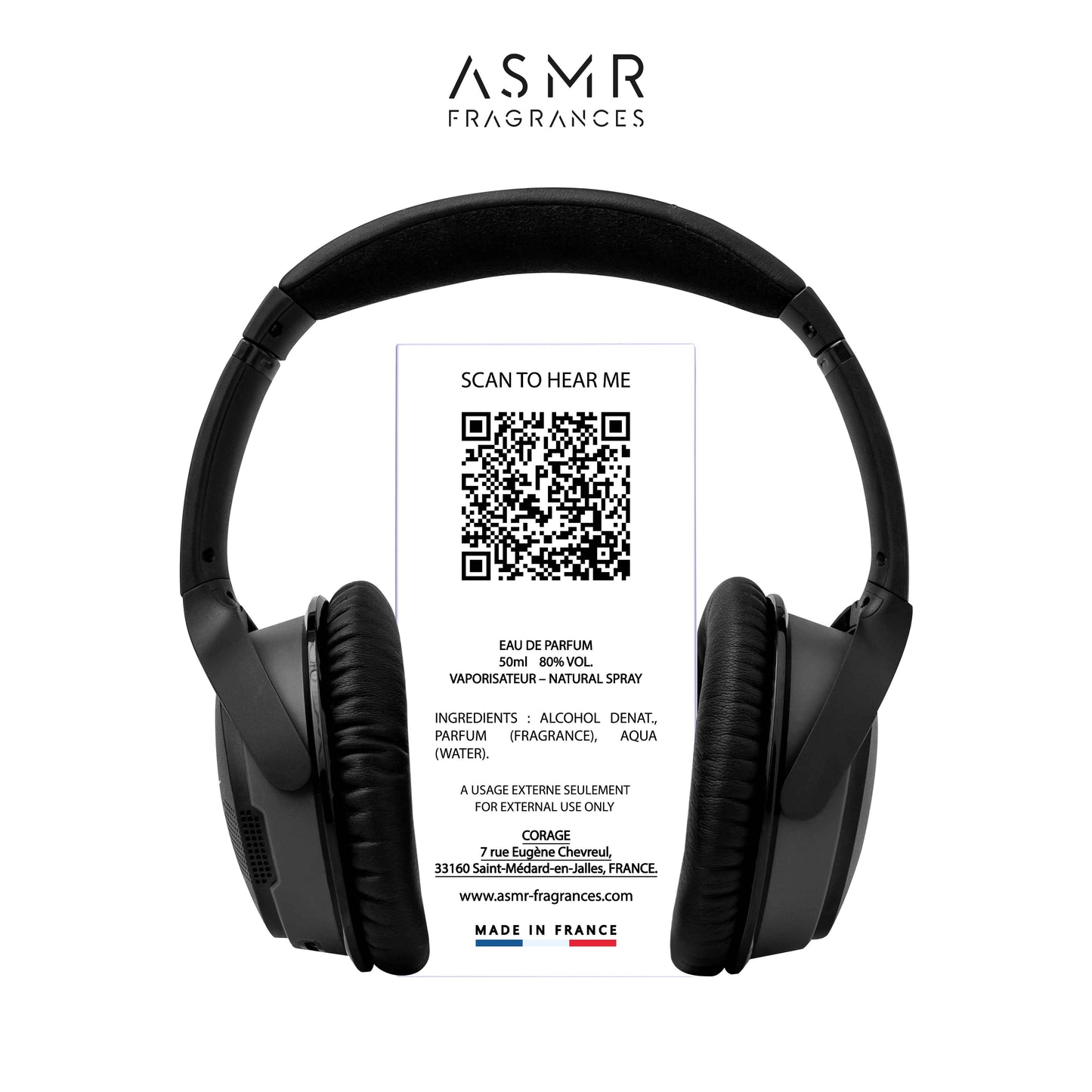 Gourmand --- Gourmand
Spray caramel candy. Creamy, sweet, very milky with a good dash of vanilla. Unmistakably a gourmand
---
Vaporisez des bonbons au caramel. Crémeux, doux, très lacté avec une bonne pointe de vanille. Indéniablement un gourmand
Wonderful Fragrance --- Merveilleux parfum
Wonderful Fragrance
---
Merveilleux parfum
Grandma's kitchen --- La cuisine de grand-mère
With grandma in the kitchen & she is making vanilla pudding. It comes with caramel sauce. There will be crumble cake later. Want to trick me please *_*
---
Avec grand-mère dans la cuisine et elle fait du pudding à la vanille. Il vient avec une sauce au caramel. Il y aura du crumble cake plus tard. Superbe illusion *_*
Interesting and amazing! Test of the set of 7 scents + Yummy adopted! --- Intéressants et étonnan...
I bought the set available on the ASMR FRAGRANCE site out of curiosity and before considering buying the perfume that interested me (Yummy). Thanks to this set I was able to test it, and discover the other flavors of the range.
The gourmet Yummy is adopted thanks to this discovery set, it smells of vanilla milk cream on me 😊 Can't stand too strong or heady smells, this perfume suits me very well, it doesn't last for hours but it suits me .
*Edit after a few days: I'm crazy about this perfume, I wear it all the time, it's super comforting and lasts for several hours, I LOVE it!!*
Big astonishment for the Fire, incredible, it smells pleasantly of smoke! Really amazing and enjoyable!
Slime fulfills its promises with its smell of Cleopatra glue which then turns into the smell of modeling clay on the skin.
The hair salon perfume is also very successful!
I didn't go into the others that seemed less surprising to me. The cut grass scent is green and looks really nice to wear! But being in search of a gourmet fragrance, I did not test the Cut Grass, Ocean (we find iodine) and Rain on my skin.
I did not try to listen to the sound associated with the perfume (QR Code on the box of the bottle), not being attracted by ASMR, so no opinion to formulate on this subject :p
I hope I have helped you with this review! :)
---
J'ai acheté le set disponible sur le site ASMR FRAGRANCE par curiosité et avant d'envisager l'achat du parfum qui m'intéressait (Yummy). Grâce à ce kit j'ai pu le tester, et découvrir les autres flagrances de la gamme.
Le gourmand Yummy est adopté grâce à ce set découverte, il a une odeur de crème de lait vanillé sur moi 😊 Ne supportant pas les odeurs trop fortes ou entêtantes, ce parfum me convient très bien, il ne tient pas des heures mais cela me va.
*Édit après quelques jours: je suis dingue de ce parfum, je le porte tout le temps, il est ultra réconfortant et tient plusieurs heures, je l' ADORE !!*
Gros étonnement pour le Feu, incroyable, il sent agréablement la fumée ! Vraiment étonnant et agréable !
Slime tient ses promesses avec son odeur de colle Cléopâtre qui se transforme ensuite en odeur de pâte à modeler sur la peau.
La parfum salon de coiffure est très réussi lui aussi!
Je n'ai pas approfondi les autres qui m'ont semblés moins étonnant. Le parfum herbe coupé est vert et semble vraiment agréable à porter! Mais étant à la recherche d'une fragrance gourmande, je n'ai pas testé le Herbe Coupé, Océan (on retrouve l'iode) et Pluie sur ma peau.
Je n'ai pas tenté d'écouter le son associé au parfum (QR Code sur la boîte du flacon), n'étant pas attirée par l'ASMR, donc pas d'avis à formuler à ce sujet :p
J'espère vous avoir aidé avec cet avis! :)
Warm calming scent --- Parfum chaud et apaisant
Smells like decadent French toast. Unfortunately the smell doesn't last long. I usually use it at bedtime to relax.
---
Ça sent le pain perdu décadent. Malheureusement l'odeur ne dure pas longtemps. Je l'utilise généralement au coucher pour me détendre.
Regular price

$38.00 USD

Sale price

$38.00 USD

Unit price

per

Regular price

$38.00 USD

Sale price

$38.00 USD

Unit price

per

Regular price

$38.00 USD

Sale price

$38.00 USD

Unit price

per

Regular price

$38.00 USD

Sale price

$38.00 USD

Unit price

per

Regular price

$38.00 USD

Sale price

$38.00 USD

Unit price

per

Regular price

$38.00 USD

Sale price

$38.00 USD

Unit price

per

Regular price

Sale price

$10.00 USD

Unit price

per