HAIR SALON Grooming
Regular price
$39.00 USD
Sale price
$39.00 USD
Unit price
per
Free Amazon Shipping - Free Amazon Returns
THE SMELL OF YOUR HAIRDRESSING SALON
CLEAN - RELAXING -
TONIFYING
You surrender in these professional hands which massage and style your scalp delicately, shampoo and cut your hair nimbly. Through this choreography of well-orchestrated gestures, you relive the sweet thrills of a total well-being, invigorating but soothing.
Top notes : Hair Spray - Shampoo - Apple - Almond
Middle notes : Jasmin - Rose - Iris - White Flowers
Base notes : Héliotrope - Rice Powder - White Musk
Reminiscent and wearable at the same time, our fragrances are faithful reproductions of powerful and timeless olfactory memories.

Let yourself be carried away on a transcendent olfactory and memorial journey.

SENSATIONS

Discover our binaural videos associated with our fragrances, and enjoy a wonderful sensory, olfactory and auditory ASMR experience.

Relax, close your eyes and breathe...

MADE IN FRANCE

Our high-quality Eau de Parfums are made in the French region of Grasse, the perfume capital of the world.

Eco-friendly.

Vegan & cruelty free.
INGREDIENTS : ALCOHOL DENAT., PARFUM (FRAGRANCE), AQUA (WATER), LINALOOL, ALPHA-HEXYLCINNAMALDEHYDE, COUMARIN, D-LIMONENE, ALPHA-ISO-METHYLIONONE, CINNAMYL ALCOHOL, EUGENOL.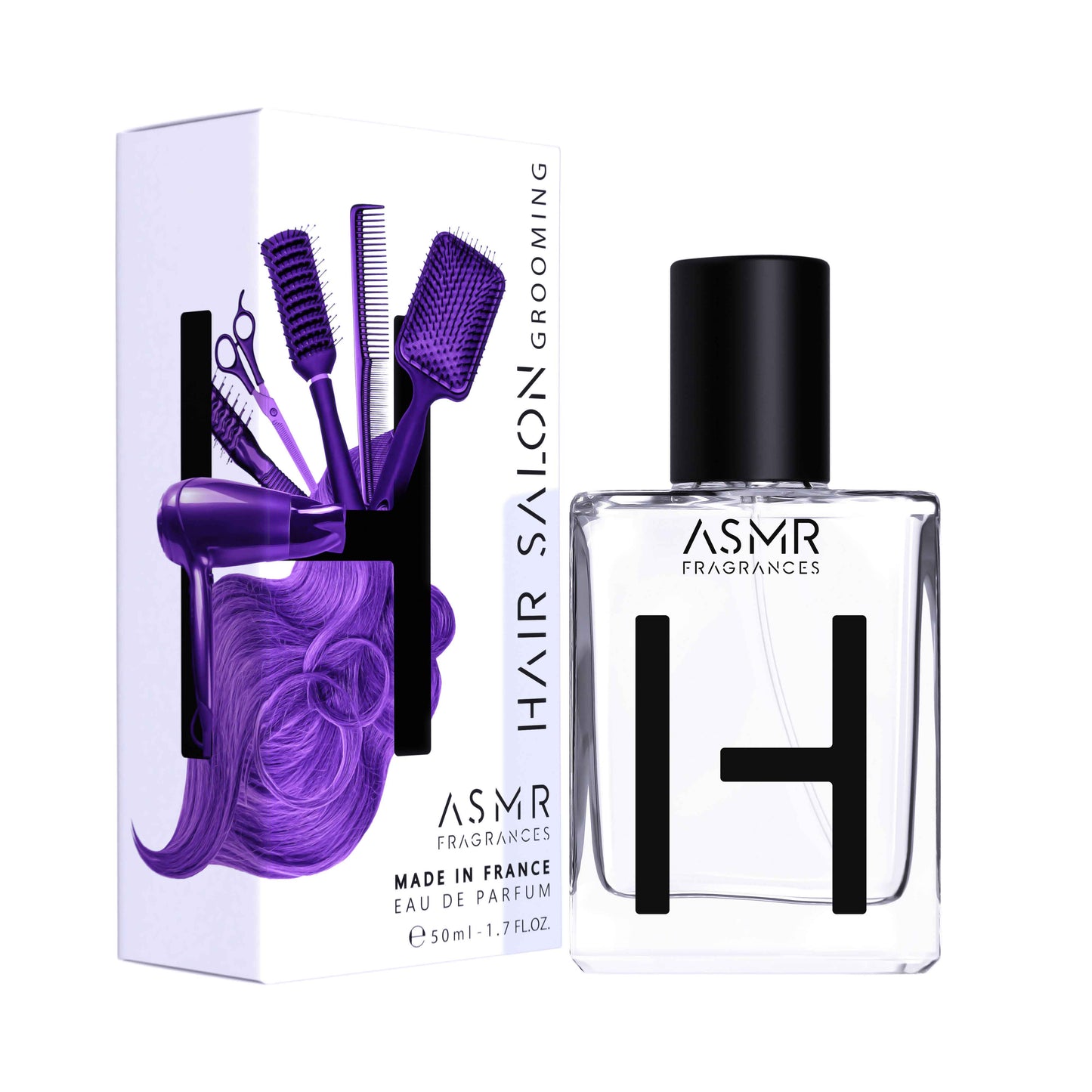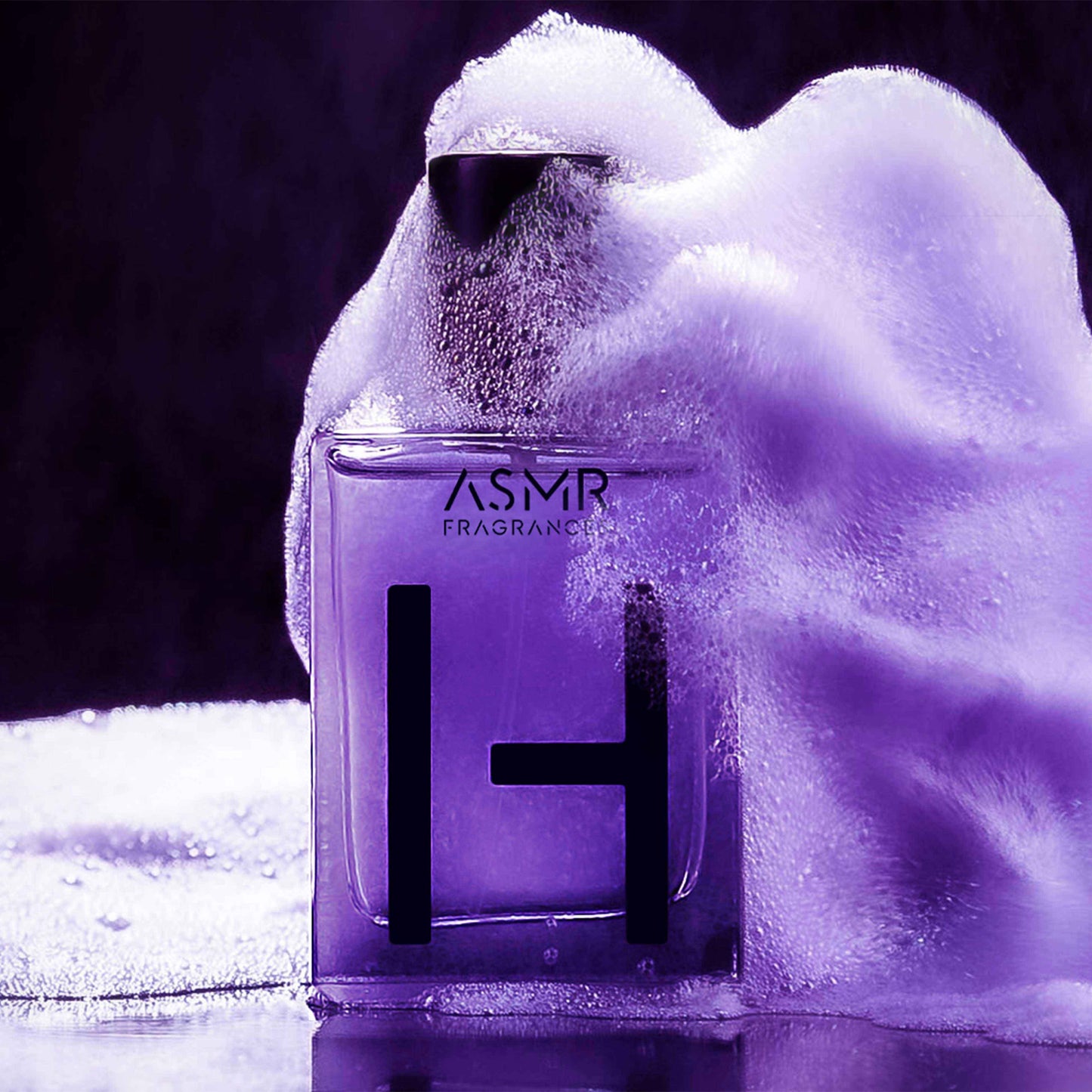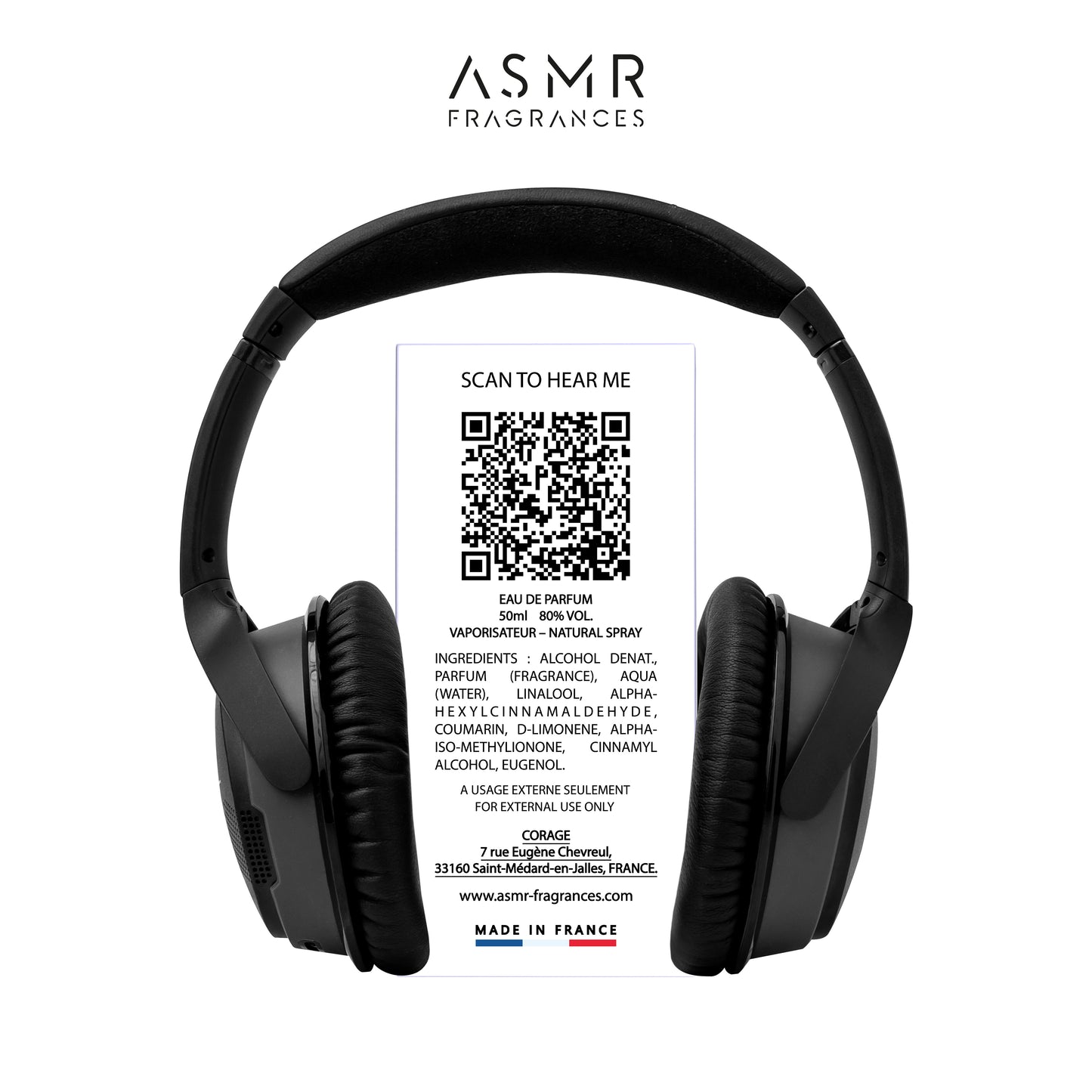 Hairdresser --- Coiffeur
The topic was hit very well, it smells like a (women's) hairdresser. I smell synthetic, powdery, sweet and slightly floral notes, which I can easily combine with the hair care products in a hairdressing salon.
---
Thème très bien réussi, ça sent le coiffeur (pour femmes). Je sens des notes synthétiques, poudrées, sucrées et légèrement florales, que je peux facilement associer aux produits de soins capillaires d'un salon de coiffure.
Hair salon --- Salon de coiffure
High-quality hair care, treatments at the sink, heat protection and blow-dry air. You really immediately think of a hair salon.
---
Soin des cheveux de haut de gamme, traitements au lavabo, protection contre la chaleur et brushing. On pense vraiment tout de suite à un salon de coiffure.
Sophisticated --- Sophistiqué
Hair Salon Grooming is inspired by the unique and bewitching atmosphere of a hair salon. This sophisticated and original fragrance was created to capture the essence of the salon experience, specifically the intoxicating scent of hairspray.
It is a scent that evokes beauty, sophistication and elegance, as well as the care and attention that one gives to one's appearance...
---
Hair Salon Grooming s'inspire de l'atmosphère unique et envoûtante d'un salon de coiffure. Cette fragrance sophistiquée et originale a été créée pour capturer l'essence de l'expérience que l'on peut vivre dans un salon de coiffure, en particulier l'odeur enivrante de la laque.
C'est une odeur qui évoque la beauté, la sophistication et l'élégance, ainsi que le soin et l'attention que l'on accorde à son apparence...
Feel-good --- Bien être
Enter the salon
An updo is being fixed with hairspray.
Feel-good factor!
---
Entrez dans le salon
La coupe est fixée avec de la laque.
Bien-être !
Nice feeling of my youth --- Belle sensation de ma jeunesse
In my experience, Hair Salon brought me back to something I recognized from the past Not my father's haircut at the hairdresser, although it smells so recognizable barbershop-like
But to me, it smells like an after sun lotion from my childhood If you burned red with stubbornness because you didn't want to be smeared with sunscreen. But wanted to be treated with a cooling after sun lotion Who put out the fire This memory immediately came to mind
Maybe it's a form of A.S.M.R But then in a nice feeling of my youth! That your mother had some comforting stuff against your stubbornness
The fragrance smells like an oily musk without being soapy With a cold hint of metallicity If I have to explain it easily to you to make a representation of this fragrance and how I experience it Is it if you mix the White Musk from Tesori d'oriente with Allysa Ashley oil musk
---
D'après mon expérience, Hair Salon m'a ramené à quelque chose que je reconnaissais du passé Pas la coupe de cheveux de mon père chez le coiffeur, même si ça sent l'odeur caractéristique du salon de coiffure
Mais pour moi, ça sent comme une lotion après-soleil de mon enfance Si tu brûlais parce que tu ne voulais pas être enduit de crème solaire. Mais voulait être traité avec une lotion après-soleil rafraîchissante Qui a éteint le feu Ce souvenir m'est immédiatement venu à l'esprit
Peut-être que c'est une forme d'A.S.M.R Mais alors dans un joli sentiment de ma jeunesse ! Que ta mère avait des trucs réconfortants contre ton entêtement
Le parfum sent comme un musc huileux sans être savonneux Avec une touche froide de métallité Si je dois vous l'expliquer facilement pour faire une représentation de ce parfum et comment je le vis Est-ce si vous mélangez le White Musk de Tesori d'oriente à l'huile de musc Allysa Ashley
Regular price

$39.00 USD

Sale price

$39.00 USD

Unit price

per

Regular price

$39.00 USD

Sale price

$39.00 USD

Unit price

per

Regular price

$39.00 USD

Sale price

$39.00 USD

Unit price

per

Regular price

$39.00 USD

Sale price

$39.00 USD

Unit price

per

Regular price

$39.00 USD

Sale price

$39.00 USD

Unit price

per

Regular price

$39.00 USD

Sale price

$39.00 USD

Unit price

per

Regular price

Sale price

$16.00 USD

Unit price

per