BONFIRE Whisper
Regular price
$38.00 USD
Sale price
$38.00 USD
Unit price
per
THE SMELL OF A CAMP FIRE
WARM - SPICY - POWERFUL
Gaze at the campfire on this cool summer night, feel its warmth and strength soothe you as the crickets begin their song under the moon and stars.

Top notes : Pepper - Elemi - Capsicum
Middle notes : Wood Bark - Moss - Cashmere Wood
Base notes : Cedarwood - Cade - Ambergris
Reminiscent and wearable at the same time, our fragrances are faithful reproductions of powerful and timeless olfactory memories.

Let yourself be carried away on a transcendent olfactory and memorial journey.

SENSATIONS

Discover our binaural videos associated with our fragrances, and enjoy a wonderful sensory, olfactory and auditory ASMR experience.

Relax, close your eyes and breathe...

MADE IN FRANCE

Our high-quality Eau de Parfums are made in the French region of Grasse, the perfume capital of the world.

Eco-friendly.

Vegan & cruelty free.
INGREDIENTS : ALCOHOL DENAT., PARFUM (FRAGRANCE), AQUA (WATER), EUGENOL, D-LIMONENE.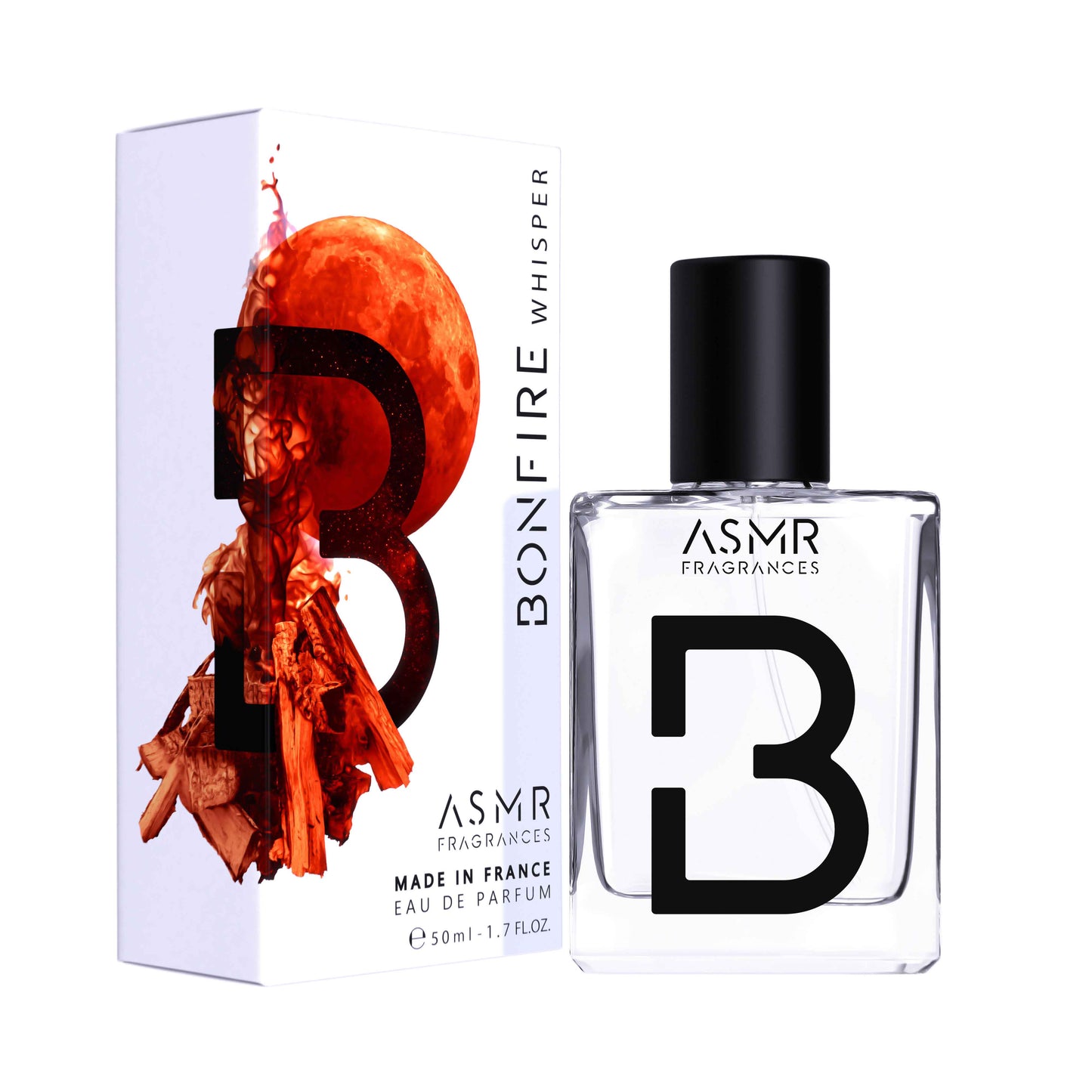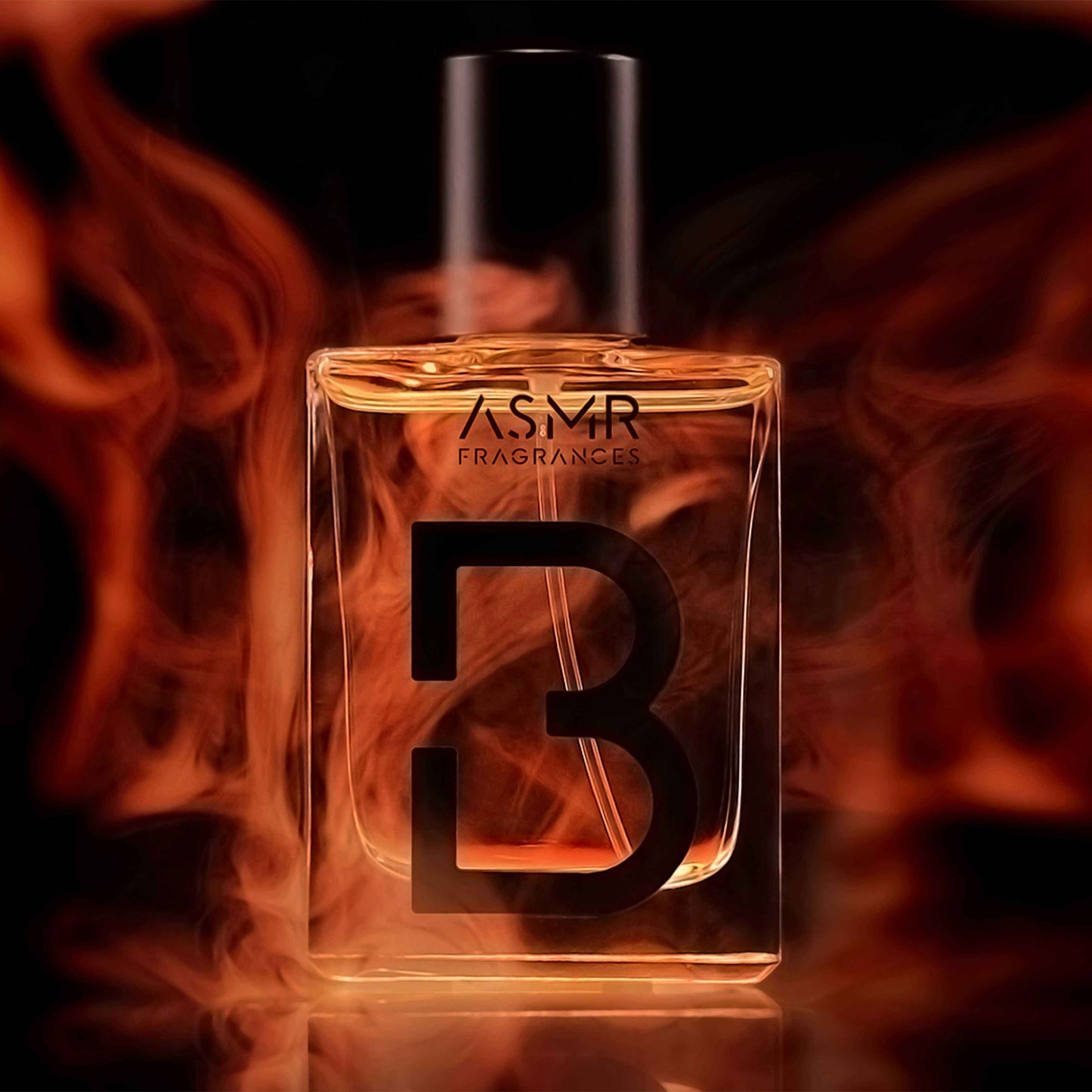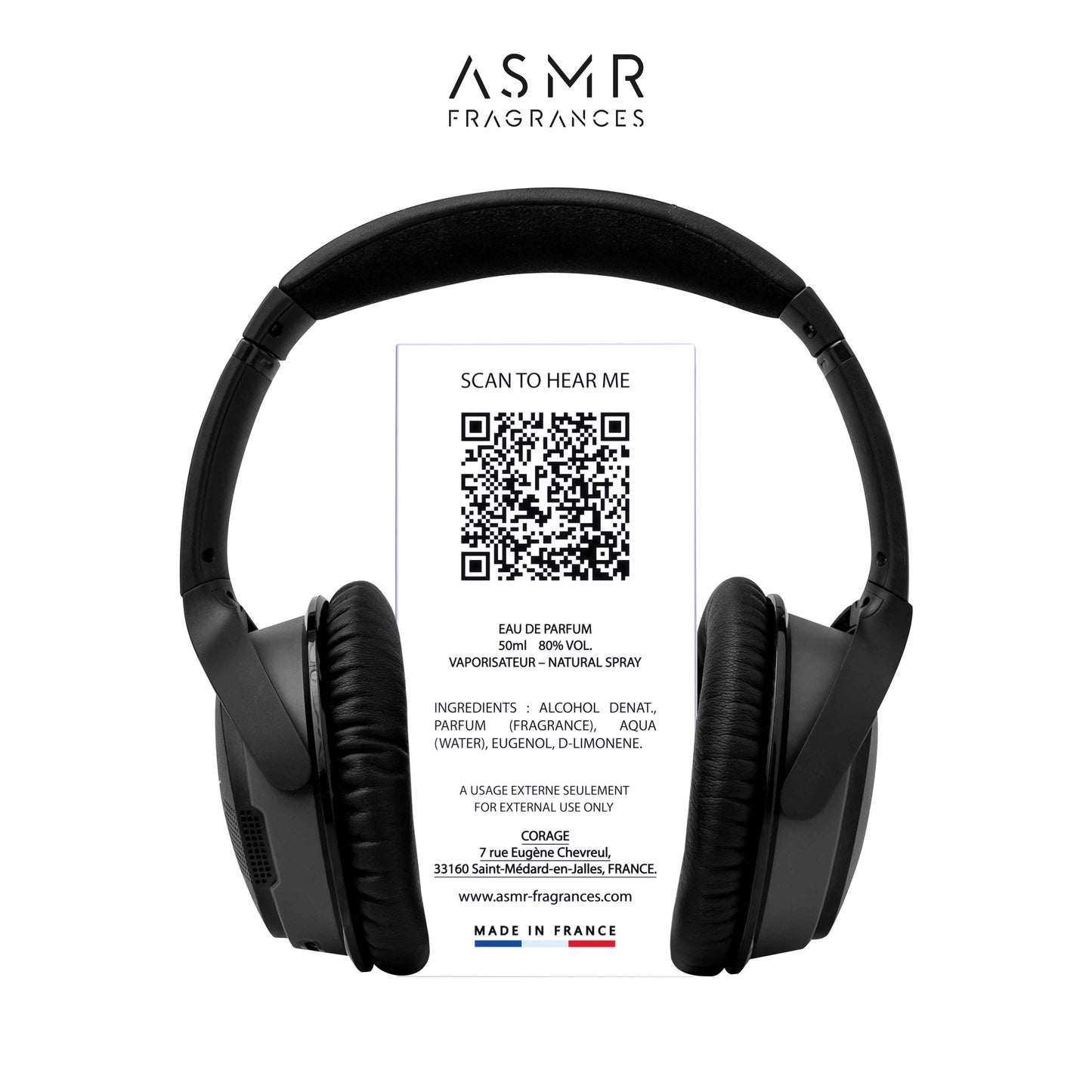 Realistic --- Réaliste
Very realistic:
campfire, burning wood.
Probably 100% suitable as a fragrance support for the ASMR audios/videos.
---
Très réaliste:
feu de camp, brûler du bois.
Probablement 100% adapté comme support de parfum pour les audios/vidéos ASMR.
Wood smoke --- Fumée de bois
Very authentic wood smoke with a slightly sweet note. Perceptible for a long time and very pleasant for me. The scent triggers beautiful memories.
---
Fumée de bois très authentique avec une note légèrement sucrée. Perceptible longtemps et très agréable pour moi. Le parfum déclenche de beaux souvenirs.
it really smell like wood ! --- Ca sent vraiment le bois !
it was ok i like the wood smell.
---
c'était bien j'aime l'odeur du bois.
Smells very good --- Sent très bon
Smells very good
---
Sent très bon
Feel the power of the real Bonfire! --- Ressentez la puissance du vrai feu de joie !
This actually gives off the smell and feel of a crackling Bonfire heat.
Bonfire Whisper would also layer well with other spicy and sweet fragrances and give them a Smoky vibe. Smoke It Up! 🔥
The performance of this fragrance was also great too.
---
Ce parfum dégage l'odeur et la sensation d'une chaleur de feu crépitante.
Bonfire Whisper se superposerait également bien avec d'autres parfums épicés et sucrés et leur donnerait une ambiance fumée. Smoke It Up! 🔥
La performance de ce parfum est également excellente.
Regular price

$38.00 USD

Sale price

$38.00 USD

Unit price

per

Regular price

$38.00 USD

Sale price

$38.00 USD

Unit price

per

Regular price

$38.00 USD

Sale price

$38.00 USD

Unit price

per

Regular price

$38.00 USD

Sale price

$38.00 USD

Unit price

per

Regular price

$38.00 USD

Sale price

$38.00 USD

Unit price

per

Regular price

$38.00 USD

Sale price

$38.00 USD

Unit price

per

Regular price

Sale price

$10.00 USD

Unit price

per