GRASS Tickles
Regular price
£32.00 GBP
Sale price
£27.00 GBP
Unit price
per
FREE Amazon Shipping - FREE Amazon Returns
THE SMELL OF WILD GRASS
FRESH - CALM - GREEN
Lie down in the meadow rocked by the wind. Listen to the rustle of the playful grasses, which envelop and tickle you. The birds invite you to share their joy of living.

Top notes : Galbanum - Freshly cut Grass - Aquatic - Cucumber
Middle notes : Crumpled Leaves - White Flowers - Jasmin - Fig Leaves
Bottom notes : Blond wood - Cedarwood - Musk
UK residents : contact us at contact@asmr-fragrances.com
Reminiscent and wearable at the same time, our fragrances are faithful reproductions of powerful and timeless olfactory memories.

Let yourself be carried away on a transcendent olfactory and memorial journey.

SENSATIONS

Discover our binaural videos associated with our fragrances, and enjoy a wonderful sensory, olfactory and auditory ASMR experience.

Relax, close your eyes and breathe...

MADE IN FRANCE

Our high-quality Eau de Parfums are made in the French region of Grasse, the perfume capital of the world.

Eco-friendly.

Vegan & cruelty free.
INGREDIENTS : ALCOHOL DENAT., PARFUM (FRAGRANCE), AQUA (WATER), LINALOOL, ALPHA-HEXYLCINNAMALDEHYDE.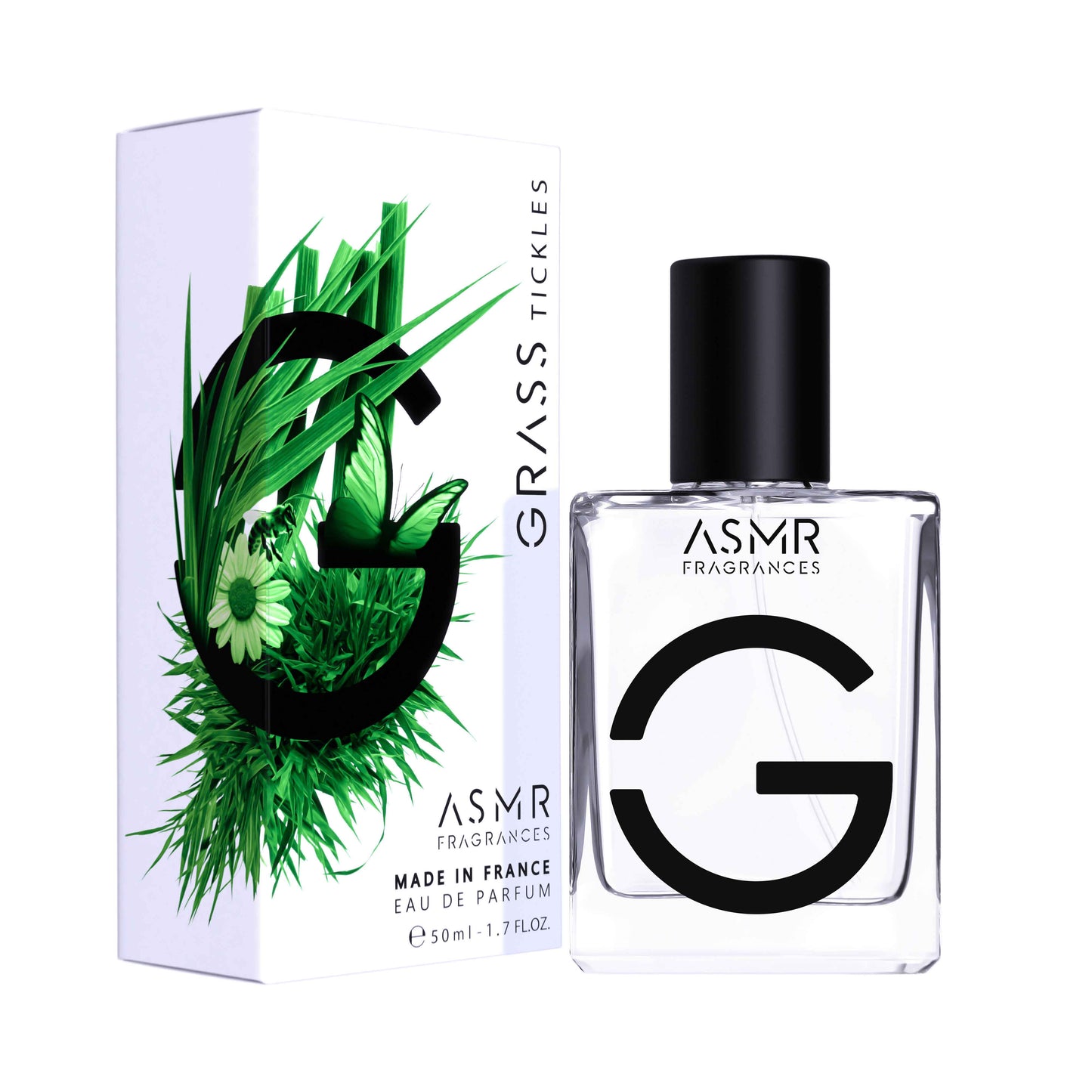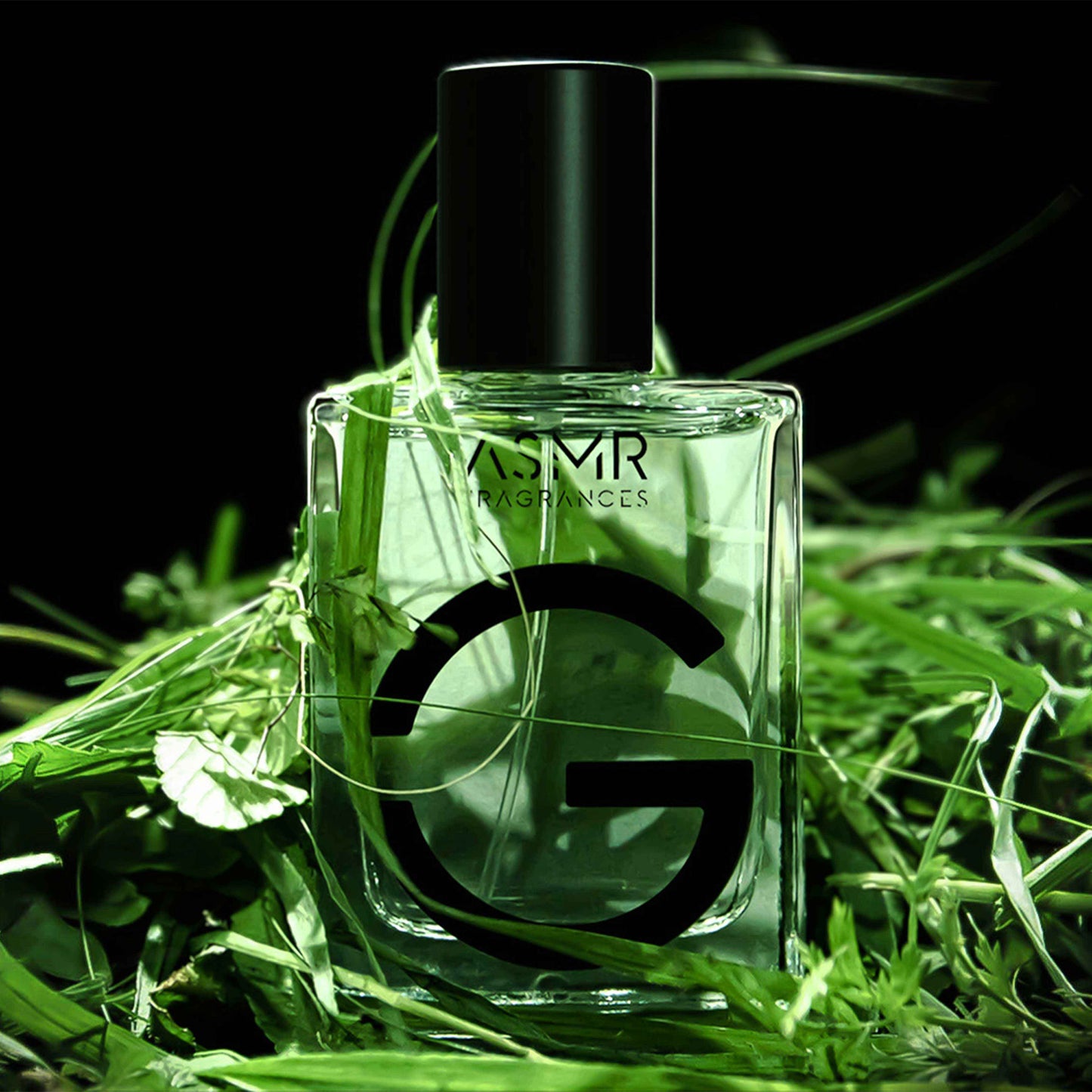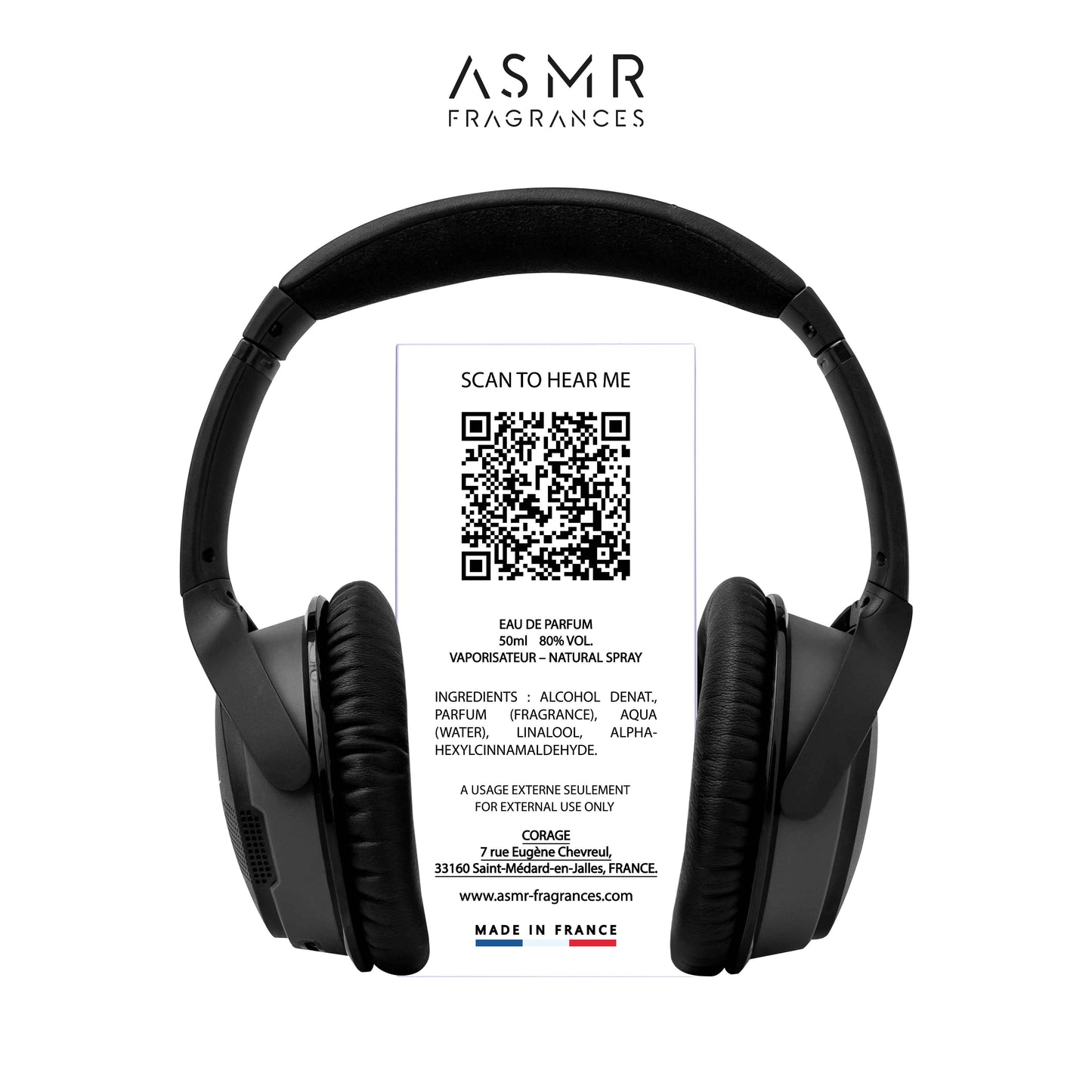 Fresh --- Frais
Sizzling a cucumber water to refresh on a freshly mown meadow. The ground is still a little damp from the morning fog.
---
Faire grésiller une eau de concombre pour se rafraîchir sur un pré fraîchement tondu. Le sol est encore un peu humide du brouillard matinal.
Fairly good --- Assez bien
Really smells like cut grass but doesn't last long.
---
Sent vraiment l'herbe coupée mais ne tient pas longtemps.
How it smells --- Ce que ça sent
I was originally looking for something that smelled like clover and this came up in my search results. The mister for this product produces a very fine mist, which I very much appreciated! When you first apply it, the grassy tones are strong and up-front. You are immediately transported to that time you ran barefoot through the wet, freshly cut grass! It's -almost- overwhelming but soon begins to mellow out. After a few moments the higher, sweeter notes take over and you are left with a mild, clover-esk scent that is subtle but complex. I can smell hints of straw hay, earth, musk, grass and clover. It brings back a lot of memories from my childhood and from time spent with horses.
---
Je cherchais à l'origine quelque chose qui sentait le trèfle et cela est apparu dans mes résultats de recherche. Le brumisateur produit une brume très fine, ce que j'ai beaucoup apprécié ! Lorsque vous l'appliquez pour la première fois, les tons herbeux sont forts et directs. Vous êtes immédiatement transporté à l'époque où vous couriez pieds nus dans l'herbe humide et fraîchement coupée ! C'est -presque- écrasant mais commence bientôt à s'adoucir. Après quelques instants, les notes plus hautes et plus douces prennent le dessus et vous vous retrouvez avec un doux parfum de trèfle qui est subtil mais complexe. Je peux sentir des notes de foin de paille, de terre, de musc, d'herbe et de trèfle. Cela me rappelle beaucoup de souvenirs de mon enfance et du temps passé avec les chevaux.
Grass Tickle's scent is the freshest I've ever had. Very well tolerated, long-lasting meadow trip.
---
Le parfum Grass Tickle est le plus frais que j'ai jamais eu. Très bien toléré, voyage de longue durée dans les prés.
Magical elixir --- Elixir magique
Imagine a composition created to tell the story of high mountains, clear rivers, cold or hot wind and vast wildlands.
GRASS Tickles is a magical elixir transporting us to a reality hitherto stuck deep at the bottom of the soul tamed by modern civilization.
---
Imaginez une composition créée pour raconter l'histoire de hautes montagnes, de rivières claires, de vent froid ou chaud et de vastes terres sauvages.
GRASS Tickles est un élixir magique qui nous transporte dans une réalité jusqu'alors coincée au plus profond de l'âme apprivoisée par la civilisation moderne.